The "My Smart Baby" program has been designed to tap into this extensive potential of early learning and the ability to absorb information, aimed at kids between 3 months to 48 months of age. Through this program, we intend to instill in the baby the practice of using both left and right brain hemispheres that will unleash his/her full capabilities and enable them to perform exceedingly well in education, career and life*. To know more download our free e-book. * Results may vary from person to person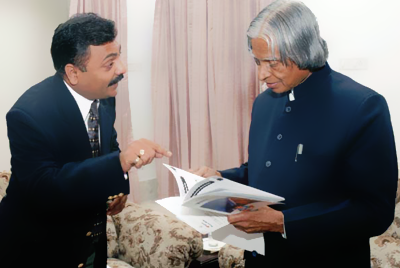 Every baby is a born genius.
CEO Mr Swaminathan, Presenting the 1
st
e-booklet to Our honourable ex-president
"Mr APJ Kalam"