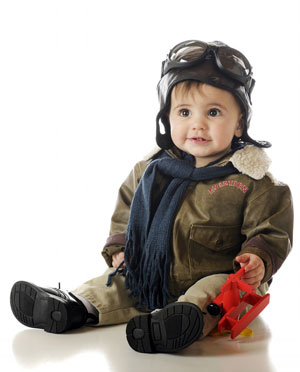 About MySmartBaby
As scientific studies have proven, a baby's brain development begins at the fetal stage and continues to grow at a remarkable speed up to the age of three by when 70% of the brain is developed. Early brain development is the foundation of human adaptability and flexibility. The timeframe of age zero to three give parents a window of opportunity to impart positive and quality education that can have a huge effect on their child's achievements, success and happiness. And by providing early education, you can accelerate the development potential of your baby's brain. Once your child grows up, to make changes or corrections later will prove to be a hard task!
Now, right brain education is what one needs to draw one's unlimited competence; but our education is left brain centric. It curbs our creative and intuitive style of thinking, an activity that is primarily performed by right brain. This is where our product, "My Smart Baby", comes into existence.
The "My Smart Baby" program has been designed to tap into this extensive potential of early learning and the ability to absorb information, aimed at kids between 3 months to 48 months of age. Through this program, we intend to instill in the baby the practice of using both left and right brain hemispheres that will unleash his/her full capabilities and enable them to perform exceedingly well in education, career and life.
As a parent, you will gain powerful insights into scientific research findings on the infinite powers of an infant's brain; right at your home, at your convenience. You will learn about Brain waves and its relevance in making your child a genius. The program will enable you to learn not only techniques on how to impart early education to your baby, but also how to negate the undesirable behavior or attitude in your child.